Perm Sonographer Registered Sonographer Varied Boston MA Apply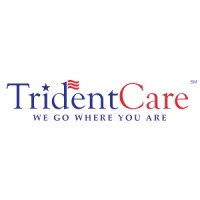 Serves over 7,500 care facilities nationwide.

"Great company to work for. Great working environment and developmental training! Feel accomplished at the end of the day. Great opportunities to promote yourself within and fine tune your skills. Great benefits, coworkers are very helpful. Autonomy, variety of patients, always on the move, great benefits, job security, and a great team to work with that supports you."
Hourly: $40.00
Salary: $83,200 (based on a 40 hour work week)
25% Perm Placement Fee
Possible relocation, discussed at interview
State licensure reimbursement after 90 days of employment
ROLE: Provide mobile ultrasound service. Majority of work activity performed in various nursing homes, home cares facilities, prisons and processing sites throughout regions serviced by Diagnostic Laboratories traveling in an automobile to the location.
TASKS AND RESPONSIBILITIES:
Login for self-dispatching or call into the dispatch department to obtain information regarding beginning case load.
Arrive at their first case at the start of their assigned shift or have left their house thirty (30) minutes prior.
Unload portable sonographic equipment and take into facilities to perform exams ordered by the physician. Must obtain clinically diagnostic, technically competent images.
Perform and process Ultrasounds using portable sonographic equipment and digitally send them to a Radiologist for interpretation.
Check voicemail from each client's facility upon completion of their assigned case(s); or minimally every thirty (30) minutes as necessary.
Check for available cases via self-dispatching system and/or check in with the dispatcher on duty every thirty (30) minutes as necessary.
Wear the company uniform, company-provided name tag, and follow company dress code.
Carry the company -provided phone on his/her person
Respond to all urgent communication within fifteen (15) minutes.
Attend meetings as required.
Upon arriving at facility, ALL ORDERS MUST BE CHECKED FOR ACCURACY AGAINST THE EXAMS(S) LISTED IN THE PATIENT'S CHART AS ORDERED BY THE PHYSICIAN. If the orders in the chart are different or if there are no orders in the chart, the exam cannot be completed until the appropriate order is documented in the chart to match the exam listed on the requisition
The technologist is responsible to ensure they have the correct patient by asking for two patient identifiers, such as their name and date of birth. (DO NOT ASK YES/NO QUESTIONS). If the patient is unable to identify themselves, the NURSE IN CHARGE of the patient must identify. The nurse's name should be documented on the requisition, as well as, in the tech's comments in the verification screen.
Facility staff are to conduct any required patient transfers, support, positioning and/or assistance. Technologists are not to engage in these patient transfers, assistance and/or support activities.
Sonographer must have medical physical examinations and TB screening at time of hire and annually, along with annual infection control in-service. Documentation and/or results of said examinations/tests must be provided to TridentCare Human Resources Department within two (2) weeks of the associate's date of last annual exam.
Scan exam related paperwork/billing on a daily basis per protocol.
Communicate efficiently and perform professionally with call center, dispatch, peers, supervisory staff, and clients.
Maintain vehicle and sonographic equipment.
The sonographer maintains a high standard of medical ethics at all times and is self-motivated to increase level of understanding and knowledge of the field, disease, and new procedures as they evolve.
Sonographer with company owned, leased, or rented vehicles are responsible for paying all motor vehicle tickets, including parking and speeding tickets.
The consumption of alcoholic beverages, illegal substances or possession of weapons is prohibited as cited in the Associate Handbook.
Communicate any changes to criminal background and adhere to our drug-free workplace policy as cited in the Associate Handbook.
Behave and conduct themselves in a professional and ethical manner according to Our Code of Conduct.
Sonographer must care for their equipment in a professional manner. Upon malfunction of any equipment, the supervisor should be notified immediately.
Train other technologists as required.
Self-motivated, dependable, and work independently with little to no direct supervision.
Complete and successfully pass drug screening and background check.
Good organizational skills.
Must be able to perform basic smartphone operation as well as basic computer skills such as printing documents from attachments, scanning documents and attaching to emails.
Knowledge of applicable regions, geography, and travel routes.
Pleasant phone manner and strong interpersonal and communication skills.
This job description represents only a portion of the responsibilities of the Sonographer. All Sonographers are responsible for all other information pertaining to their job duties as described in the Associate Handbook or mandated by management, as well as any other duties as assigned. Benefits:
Medical/Rx
Dental
Vision
Healthcare FSA
Dependent Care FSA
Basic Life and AD&D
Voluntary Life and AD&D
Voluntary Disability
Additional Voluntary Benefits
Voluntary Universal Life with Chronic Condition Rider
Employee Assistance Program (EAP)
same day advances are available, discussed at interview
PHYSICAL DEMANDS

The physical demands described here are representative of those that must be met by an associate to successfully perform the essential functions of this job. Reasonable accommodations may be made to enable individuals with disabilities to perform the essential functions.

*Lifting the Equipment Bag into and out of the vehicle and/or wheeled cart at the patient's bedside requires 18 to 20 pounds of force. The Equipment Bag is placed into a wheeled cart and is pulled for up to 250 feet, requiring an initiating force of 10 lbs, and a sustained force of 5 to 8 pounds.

Learn more about a day in the life in this position below!


Requirement description : "By submitting your applicant to this need you are acknowledging that you have checked and have no inclination that your candidate has applied directly to this position. Any candidate that has applied directly is not eligible to be onboarded through an agency."
Applicant must be registered with ARDMS or CCI for vascular ultrasound.

Must be vascular(ARDMS:RVT, CCI:RVS, or ARRT:R.T.(VS)) registered at a minimum, dual modalities a plus

General/Vascular, Echo/Vascular
COVID 19 Vaccinated Required, Proof must be submitted in candidate packet at time of submission or candidate will be automatically declined. Requirements are subject to change at a future time per client.
Graduate of an accredited diagnostic ultrasound technology program.
Maintain required certification and registries, health requirements, and operational requirements. It is the responsibility of the sonographer to provide a copy of such registries and/or diploma to the appropriate TridentCare personnel when requested. A sonographer should carry and be able to always provide credentials.
Sonographer must always maintain a valid driver's license and be able to produce the license on demand. It is the responsibility of the technologists to provide a copy of such license(s) and/or certificate(s) to the appropriate TRIDENTCARE personnel. All associates are subject to periodic driver's license checks.
Shift confirmed with candidate in additional information section of cover page - Required

CERTIFICATION REQUIREMENTS :
STATE LICENSE REQUIREMENTS :
ADDITIONAL LICENSE REQUIREMENTS : Limited license not accepted
Weekend Requirements : Based on case load- will constitute as overtime if needed
On Call Requirements : Yes - discussed at interview